GreenScreen Planning
FreshDV's Top Tips for Better Green Screen
Although this post is a few years old, it's certainly worth sharing. Their 10 green screen tips is a quick rundown of all the main points to consider when you're doing a green screen shoot. Two from the list that may not be all that obvious:
1. Keep It Blurry
Turn off all in-camera sharpening and skin detail settings. Seperate the talent from the screen and strive for a shallow DOF. Seperation also helps control light spill.
6. Proper Props
Ensure that shiny props don't reflect the color of your screens. Or don't use shiny props.
FilmRiot's "How to Green Screen" Tutorial
Top 10 Green Screening Tips
This next video I watched to get some different ideas on what you are able to do with the use of greenscreen.
Digital Anarchy's Lighting for Chroma Key
Make sure the chromakey screen is lit evenly across. No hot spots or shadows.

Be careful that your model does not cast shadows on the chromakey screen. She should be 6 to 10 feet in front of the screen and lit separately.

Set up two lights, one from each side, and both a good distance from the screen. This will avoid getting a bright 'hot' spot in the center of the lit area.
Lighting The Screen Screen By Noam Kroll
Lighting Green Screen Backdrops
The key is the same for achieving soft light in any other shooting scenario — use big, soft light sources. If you point a hard light source (such as tungsten light with no diffusion) at your green screen, you're going to run into trouble. The light will have a hot spot and there will be a gradient surrounding it, ultimately giving you an uneven light to work with.
Conversely, if you were to point a tungsten light (let's say a 2K source) at the green screen, but use a large 8 x 8 frame with a silk to diffuse the light, you'll be in great shape. Personally, I prefer to use double diffusion when shooting on a green screen. My ideal setup typically involves a bright light source that's first diffused by a standard 4 x 4 silk on a C-stand, and another 8 x 8 frame in front of that silk for an additional layer of diffusion. This ensures that the light is as even and soft as possible.
Placing Green Screen Lights
Assuming your needs are relatively simple, you can use a minimum of two lights to illuminate your backdrop. Using the setup described above, I recommend placing one light (with diffusion) on either side of the green screen, a few feet back on a 45 degree angle.
Right off the bat your results should be pretty close, and you can fine tune/adjust the angle of each light to make sure they're not overlapping too much in the center. In other words, you don't want to have a hotspot in the middle of your frame if both lights are spilling into each other. Be sure to adjust your lights and use flags when necessary, so your lighting is as even as possible.
It should also go without saying that you'll want to use the exact same lights on either side of the green screen for the sake of consistency. If you're using two different lights, you could run into exposure issues (or even worse, color temperature issues) which could once again cause headaches in post. With regards to the rest of your lighting setup, these will be creative decisions and are ultimately up to you.
If you want a more dramatic look on your talent, you can light them from the side. Alternatively, you might use two more flood lights on the talent's face to create an even flat light. No matter what creative look you're aiming for, the green screen will always need to be lit the exact same way.
GreenScreen In Movies
Greenscreen is apparent in almost every new movie today. Either to add some explosion where it could not be possible to do in real life. A lot of films now use green screen to create to change the form of an actor but keeping the movements. For example planets of the apes or the hulk (see below) they use special tracking suits to change the form of a human into something else.
Few Example Images: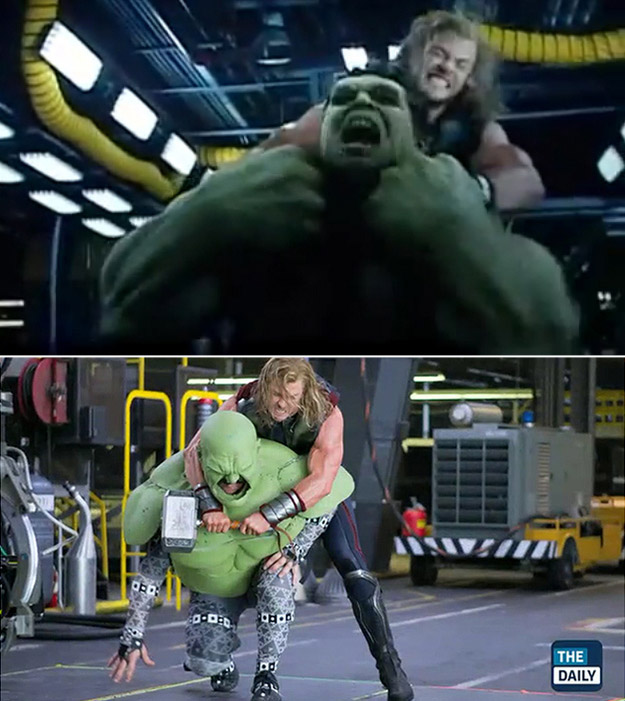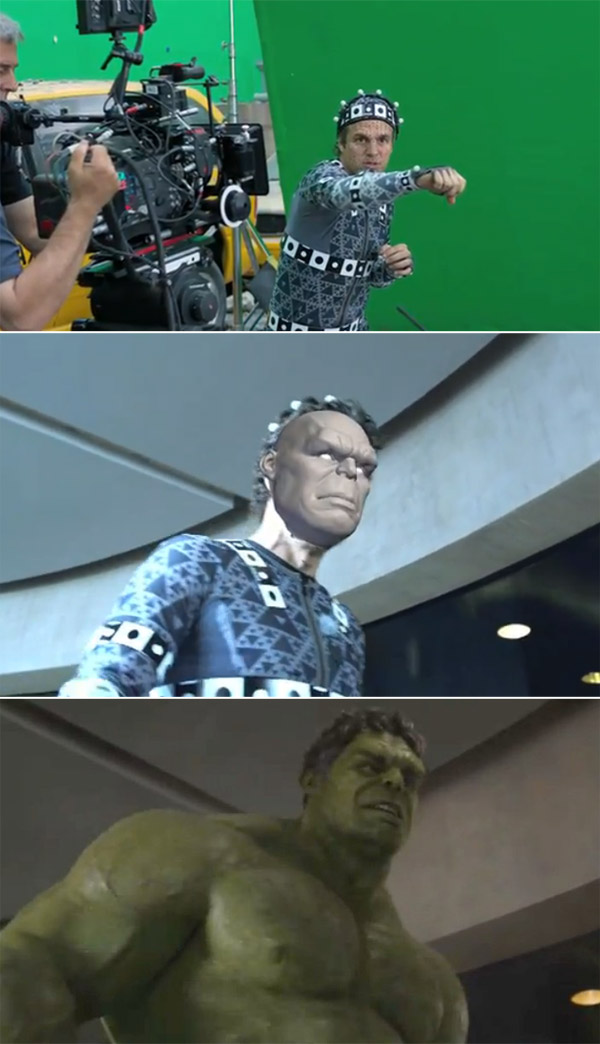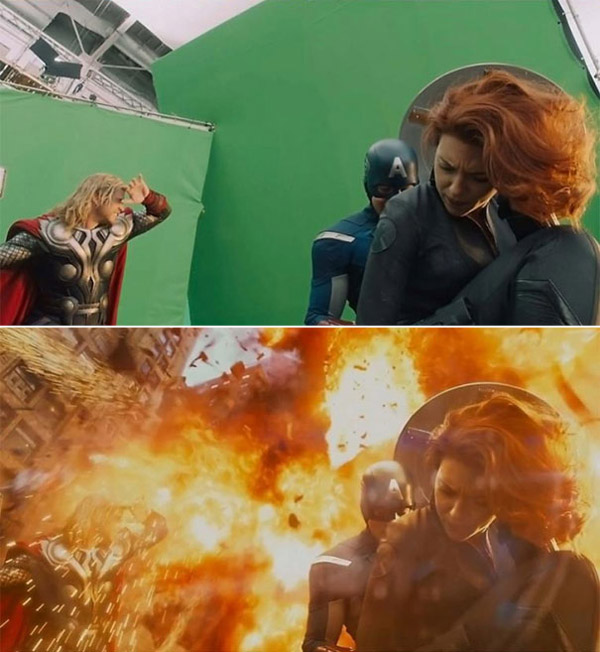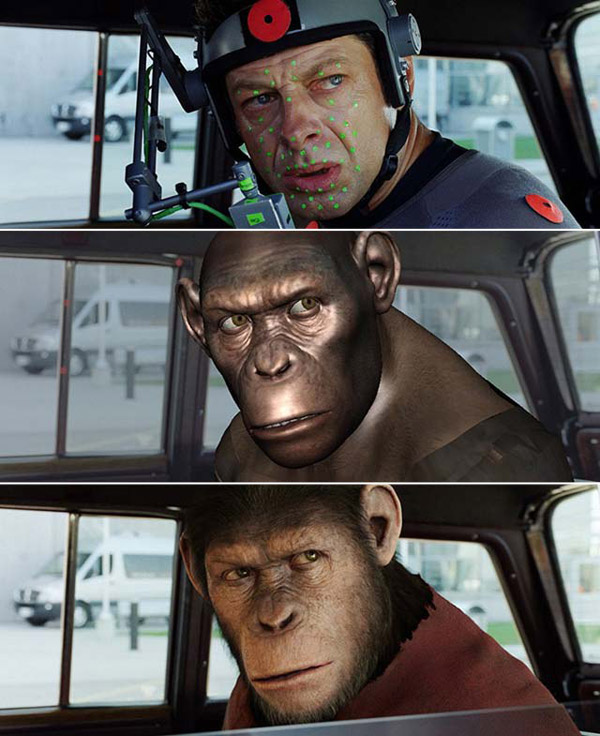 The making of planet of the apes
My Idea
I thought it would make a interesting green screen project if i had one actor fighting with his clone. Making it seem someone is having a fight with them selves. Then to place my actor in a old kung-fu type game like street fighter and the old arcade games.